The Automechanika Academy will once again be organising the Africa Buyers Sellers Meet for an interactive networking session between African buyers and global suppliers from the automotive industry. To be held at the Sheikh Saeed Hall at the Dubai World Trade Centre on 1o May, 2016, the Africa Buyer Seller Meet is expected to generate substantive business leads through direct B2B contacts between buyers and sellers.
African buyers are fast emerging as one of the leading buyers of automobile spare parts, accessories, lubricants and garage equipment. According to recent report, the demand for automobile spare parts and accessories is going to grow at more than 5% per annum till 2020.
FOR THE AFRICAN BUYERS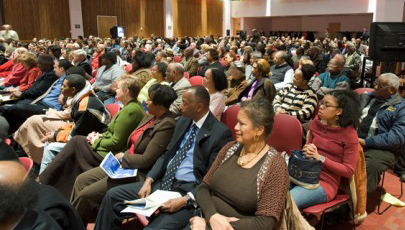 As an African buyer attending the Africa Buyer Seller Meet, you will be meeting one-on-one with leading traders, manufacturers and distributors from a wide section of the automotive industry professionals from all across the world – all under one roof. This will ensure that you are able to negotiate the best price for your requirements as you will be dealing directly with the suppliers. At the Africa Buyer Seller Meet, you will also get a chance to improve your knowledge about the many new products that have been launched in the market and are not yet available in many African markets – thereby providing you an excellent opportunity to choose the products of your choice, at the price of your liking – face-to-face with the sellers.
While at the Africa Buyer Seller Meet, you will also be able to meet potential business partners who are seeking to appoint Agents & Distributors for their products in many African countries.
Buyer Benefits:
Top quality international, business-to-business event serving specialised service sectors in the automotive industry.
A highly targeted audience of fellow industry professionals.
Direct personal access to suppliers of leading, cutting-edge technology and new products.
The most cosy-effective and means of sourcing products, services and information about products / services.
The ability to question, examine, and compare performance of competitive suppliers from around the world.
Most time-efficient forum to bring you up-to-date with the latest news, developments and products in the market.
Inititiate new business through direct interaction with senior decision makers from the automotive industry.
FOR THE GLOBAL SELLERS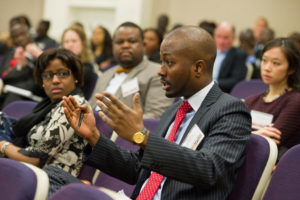 Looking for buyers in Africa? Want to appoint agents / distributors in Africa? The Africa Buyer Seller Meet will put you face-to-face with buyers from the African market who are seeking direct sources of supply to feed the booming markets in Africa. This is your chance to deal with African buyers directly and ask them about their requirements and about the trends in key African markets. By interacting directly with buyers from Africa, you will be able to form a personal rapport with them – an essential ingredient of doing business in Africa.
By inviting them to your office / factory, you can further build on this initial contact and move to a potentially longterm business relationship that might be mutually beneficial to all. Africa Buyer Seller Meet ensures that you meet qualified buyers from the automotive industry and are able to introduce your company as well as products / services to your potential business partners from the African markets.
Seller Benefits:
Boost sales through a target audience of qualified buyers at a specialised automotive event who have come to meet you.
Direct personal contact through face-to-face meeting with your potential buyers.
A strong building environment via relatively affordable branding and sponsorship options
Chance to promote brand loyalty and brand building through distribution of corporate gifts and promotional items.
The ability to check and evaluate the competition.
Media interaction and press coverage.
Introduce new products and seek agents and distributors in new markets in Africa.
BUSINESS IS THE OUTCOME WHEN BUYERS & SELERS MEET
There are many advantages of attending a Buyer Seller Meet and such networking events have been gaining increasing popularity in the world of trade and business because of the following reasons:
Buyer Seller Meets usually take place at a single location and bring together qualified buyers and eager sellers: this forms a very effective marketing medium.
Africa Buyer Seller Meet provides participants to personally meet most of your potential business partners, thereby making the event a good way to reinforce ongoing relationships and start new ones.
Statistics show that as many as 40% companies prefer to attend Buyer Seller Meets due to the sheer number of business deals they are able to conclude at such events.
Africa Buyer Seller Meet also helps you reach your target group and you do not waste your time chasing bust leads.
At events such as the Africa Buyer Seller Meet you are able to pitch the right product to the right buyers
Opportunity to interact with actual buyers /sellers on one-to-one basis and get instant feedback
OTHER ADVANTAGES
Business Lead Generation – from buyers , distributors, agents
Market Intelligence – get competitor insights, markets trends, innovation previews
PR Exposure – Media speaking opportunities, in-show awards
New Business Opportunities – Providing you direct negotiation with senior decision makers
CONCLUSION
Buyer Seller Meets are here to say and will be the preferred medium of interaction between buyers and sellers in the coming years. It is fast becoming a preferred choice over other business promotion events as it provides you just the right opportunity to develop international contacts, saving on decoration and logistics, getting recognised in the circles that mater, penetrate your target group and to maximise your returns on your marketing spend. Not to mention the excellent brand building and PR exercise any Buyer Seller Meet provides.
For more information visit: http://events.africa-business.com
---