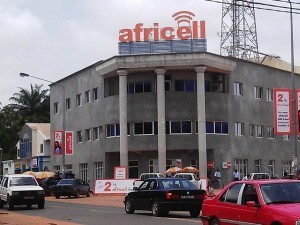 The International Finance Corporation (IFC) plans to invest $35 million in telecom operator Africell to support the expansion and upgrade of mobile networks in Gambia, the DRC, Sierra Leone and Uganda.
Africell is an emerging telecommunications operator, with a customer base in some of Africa's most challenging markets. Since its launch in 2001, Africell has become the leading mobile network provider in Gambia and in Sierra Leone, and is expanding rapidly in the Democratic Republic of Congo and in Uganda. The new financing will enable Africell to expand its coverage and services.
In 2001, Africell was first launched in The Gambia being the second telecommunications operator to enter the market. Africell was the first mobile Operator in The Gambia and in July 2006 Africell became the market leader in terms of subscribers. In April 2008 Africell hit the 500,000 mark and remained the market leader with more than 63% market share. Currently Africell has over 1,300,000 loyal subscribers and remains the market leader with 63% share.
IFC's investment into Africell is part of a syndicated loan of $150 million, arranged by Deutsche Bank and supported by the Public Investment Corporation SOC acting on behalf of Government Employees Pension Fund, Banque Libano Francaise, EcoBank RDC and other investors.