Countdown begins to Paperworld Middle East 2018 as returning stalwarts and debut exhibitors make final preparations.
Three-day Dubai trade show gets ready for action targeting regional paper, stationery, and office supplies markets.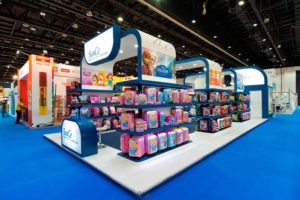 Dubai, UAE: Exhibitors from Austria to Australia, and everywhere in between, are making their final preparations ahead of the Middle East's largest trade fair for paper, stationery, and office supplies, which opens doors for the 8th time in Dubai on 27 February, 2018.
Paperworld Middle East 2018 will take place from 27 February-1 March at the Dubai International Convention and Exhibition Centre, and is all set to welcome manufacturers and suppliers from over 40 countries.
The three-day event has built up a loyal following, with more than half the exhibitors returning this year, while new companies from Ukraine, Sweden, and the UAE are among debut players making a beeline to boost business prospects in the Middle East and African market.
"Paperworld Middle East has gained a solid reputation as a highly-effective facilitator and business generator for companies looking to conclude new deals with regional buyers and distributors, which is why the show has grown to be the preferred trade platform for the industry," said Ahmed Pauwels, CEO of organiser, Messe Frankfurt Middle East.
"This year we will once again witness a robust presence on the show floor by international and local big names, all looking to make an impact with trade buyers from the region and beyond."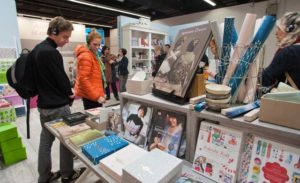 Showcasing a valid representation of the global paper products and office supplies industry, organiser Epoc Messe Frankfurt have been witnessing a steady increase in exhibitor numbers at the exhibition held at Dubai International Convention and Exhibition Centre. Amongst the many official country pavilions at the fair were Egypt and Tunisia. Product categories to be seen on the show floor each year at Paperworld Middle East include: office supplies, school articles, office paper & films, gift articles, Remanexpo and printers, wrapping, greeting cards/picture calendars and household paper.
In general, exhibitors at the 2017 edition reported a high level of visitor quality from a diverse range of countries across the region. Mark Dawson who heads up Dutch Micro Solutions Enterprises (MSE) in Europe, Middle East & Africa commented: "We are pleased with what we have achieved in Dubai. It was a vibrant show and we were busy. We received visitors from all of the GCC countries and from multiple countries in Africa. These are all emerging markets and offer attractive growth opportunities. It was an exciting week and it will deliver new business for us.
Reflecting the growing concern for greener standards and sustainable development among consumers, will be the Green Office Area, supported by the UAE Ministry of Environment and Water. The Green Office Area is dedicated to showcasing sustainable products which are recyclable and environmentally friendly. It will be of use to trade visitors interested in sourcing green products.
Paperworld Middle East is the region's largest trade fair for office and stationery products, showcasing the entire range of paper and office products and services. The Middle East edition of the world-renowned Paperworld brand, it provides an ideal business sourcing and networking platform with considerable reach across the region.
African Visitors to Paperworld Middle East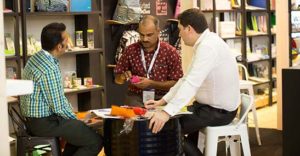 Paperworld Middle East has also registered a healthy increase in the number of visitors from African countries looking for new sources of supply for all kinds of paper products and stationery items. Organisers confirmed that they have seen a big increase in visitors from Africa to the exhibition – largely due to their new and innovative marketing campaigns throughout Africa. Africa Business Pages, our Media Partners, have helped in promoting the exhibition in African countries," said Alexdandria Robinson, Senior Show manager. "Field marketing in African countries through the Africa Business Pages has paid rich dividends in attracting African visitors to Paperworld Middle East," she said.
By visiting the exhibition, buyers are able to meet suppliers from all across the world under one roof. The ease of doing business with Dubai, its geographical proximity to Africa, convenient and efficient air and sea connectivity to Africa – have all attracted a growing number of Africans to Paperworld Middle East.
Paperworld Middle East is the region's largest B2B trade show covering the entire range of stationery and office supplies, from school and gift articles, office or household paper, art supplies and creative materials, to toys, party and festival articles, and printers and multimedia.
The 2018 edition will return with popular features like the Wrapstar gift wrapping competition.