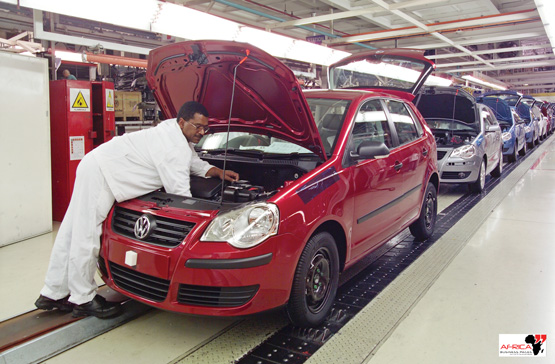 The opportunities and trends of East Africa's automotive aftermarket is under the microscope, as more than 200 industry professionals attended a two-day roadshow analysing the region's fast-growing potential.
The double-digit growth for auto-parts demand in the world's second largest continent continues to put it in firmly in the sights of the world's leading aftermarket suppliers.
Led by countries such as Kenya, Ethiopia, Tanzania, and Uganda, African demand for auto parts and accessories is growing 11 per cent year-on-year according to analysts Frost & Sullivan, and will be worth US$15.3 billion by 2020.
"Despite its highly fragmented nature, the African automotive aftermarket is among the most promising in terms of potential growth," said Ahmed Pauwels, CEO of Messe Frankfurt Middle East.
"There're nearly 22 million vehicles on the continent's roads today, creating demand for parts and accessories worth more than US$8 billion per year.  It's therefore become an increasingly significant market for global manufacturers of accessories and engine components such as bearings, brake pads, spark plugs and filters – with a large amount of these being re-exported from the UAE.
Pauwels added: "Africa is also a major source of trade buyers and exhibitors at Automechanika Dubai and Jeddah, and the Automechanika Roadshow takes on increasing significance as we reach out to African stakeholders to better understand their industry requirements and preferences."
According to Messe Frankfurt, more than 3,000 visitors from 40 African countries visited the 13th edition of Automechanika Dubai in 2015, 11 per cent up on the previous year.  The strong presence of African exhibitors is also underlined by a South African Pavilion at Automechanika Dubai 2016, which takes place from 8-10 May at the Dubai International Convention and Exhibition Centre.
The Automotive Industry Export Council (AIEC) is among the headline exhibitors at the government-backed Pavilion, which will feature around 15 exhibitors, and is one of 21 official country pavilions at Automechanika Dubai 2016.
Dr. Norman Lamprecht, Director of AIEC, said Africa remains a priority focus for the South African automotive industry, while recent exponential growth in auto exports to the UAE highlights its significance position as a key growth market for South Africa.
"The South African automotive industry exported a record US$9.9 billion worth of vehicles and components to 140 countries in 2015," said Lamprecht, whose organisation represents the interests of seven motor vehicle manufacturers in South Africa, including BMW, Ford, GM, Mercedes-Benz, Nissan, Toyota, Volkswagen, various commercial vehicle manufacturers, and 500 component suppliers.
"The UAE was one of 30 destinations to which automotive exports more than doubled on a year-on-year basis to US$79 million in 2015, from US$33 million in 2014.
"This could be directly linked to South Africa's participation with a National Pavilion at the Automechanika Dubai and it's anticipated that the upward regional growth momentum will continue in the future."
Other South African pavilion exhibitors set to take part in Automechanika Dubai 2016 spoke of the three-day event as a key stepping stone to the rest of Africa.  Zane Scullard from Unicontinental Natal, a manufacturer of adhesives and sealants, said: "Through Automechanika Dubai 2016 we're planning to reach new customers and possibly extend our business into the North Africa.
"We consider Africa as very important for the growth of our business, while Dubai's status as a major transhipment and re-export hub plays a fundamental role in fuelling the growth of Africa's automotive aftermarket trade," added Scullard.
Those attendees at the Automechanika Roadshow to East Africa included a spectrum of leaders from the automotive industry including manufacturers, distributors, wholesalers, importers, exporters and associations along with media and government representatives.