The Nigerian electronic commerce sector is expected to expand further to as much as $13 billion (N2.5 trillion) in value. Almost 80 per cent of the Nigerian population is projected to enjoy mobile broadband access and 20 per cent fixed line access.
Prior to the commencement of the cashless transactions policy in 2012, the sector recorded 1,000 orders per day, with market size standing at $35 million (N5.6 billion). Today, on average, the leading online stores achieve about $2 million worth of transactions per week.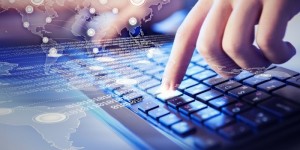 These figures further increased to 15,000 orders per day, with market size valued at $550 million. The growth in the ecommerce space in Nigeria has been made possible by the activities of major on-line retailing platforms such as Konga.com, Jumia.com, DealDey, QuikTellers, WakaNow, RyteDeals, Checki.com, Buga.com among others. Activities of these companies is boosting job creation with over 20,000 jobs that have been created since 2012, with the sector having positive impact on service industry expansion, including infrastructure, warehousing, advertising and logistics.
The e-commerce sector in Nigeria is attracting a lot of foreign investments as two of the leading players in the sector, Jumia and Konga received $50 million investments in the last one year. Since 2012, the sector has attracted $200 million Foreign Direct Investment (FDI). Future growth will depend on the evolution of internet penetration. According to the Nigerian Communications Commission (NCC), active internet subscription via GSM was estimated at 83.2 million, equivalent to a penetration of 49 per cent.
Based on industry reports, countries with highly successful e-commerce industries such as the United Kingdom, the United States and Norway have correspondingly high Internet penetration rates of 87 per cent, 81 per cent and 95 per cent respectively.