The findings of this year's Hotel Chain Development Pipeline Survey, produced by Lagos-based consultancy W Hospitality Group (http://w-hospitalitygroup.com/), show that Hilton is leading the race to develop new hotels in Africa with 7,250 rooms in its pipeline, spread over 29 new properties, 18% up on the previous year.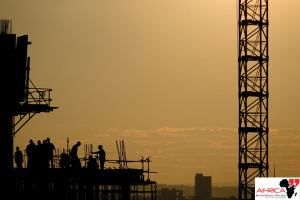 Hot on its heels is Carlson Rezidor, with 6,953 new rooms in development spread across 32 hotels. Marriott is in third place with 6,412 rooms in its pipeline spread over 36 new properties, 22% up on 2014. Best Western has 12 new hotels in its pipeline, but the average size of hotel is lower, at 93 rooms, and therefore drops out of the top ten when the pipeline is analysed by number of rooms.
Both Kempinski and Fairmont focus on large, luxury hotels (Kempinski with their single brand, and Fairmont developing Raffles, Fairmont and Swissotel) and have the largest average number of rooms in the survey. Mangalis is a new chain, launched in 2013, with its first hotel openings expected in 2015, in Conakry and Dakar.
In terms of individual brands, Carlson Rezidor's Radisson Blu brand occupies first position in terms of the number of hotels and rooms in its development pipeline.  Its sister brand, Park Inn by Radisson, is also in the top 10, whilst the Hilton brand and its "little brother", Hilton Garden Inn, occupy second and fifth positions respectively.  Marriott and Starwood each have two brands in the top ten, with Starwood achieving particularly strong growth for both brands, Sheraton and Four Points.