The second edition of the leather exhibition and trade fair organised by Epoc Messe Frankfurt exploring business opportunities in the leather industry worldwide
Leatherworld Middle East is the latest exhibition being organised by world-renowned exhibition and trade fair organiser EPOC Messe Frankfurt aimed at the leather industry worldwide. Leatherworld Middle EastThe second edition of Leatherworld Middle East will bring together buyers, seller, manufacturers and traders from the leather industry under one roof. As the only specialised trade fair of its kind in the Middle East, Leatherworld Middle East will connect buyers and sellers in the international leather industry.
Leatherworld Middle East 2017 will take place from 30 April – 2 May at the Dubai International Convention and Exhibition Centre and will feature more than 86 exhibitors from 16 countries and 2,359 trade visitors from 66 countries within the MENA region. Exhibitors showcased their latest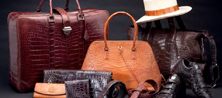 wares, from hundreds of variations of animal hides, production machinery and chemicals, to leather handbags, footwear, accessories, and garments.
Italian and French luxury brand acquisitions of tanneries are not a new phenomenon. Along with soaring raw material prices and a finite number of quality hides and skins there has been an explosion in demand for high-value leather goods. Some of the world's largest luxury brands have snapped up tanners to secure supply and maintain an artisan tradition.
At Leatherworld Middle East international visitors will mainly come from Europe and Middle East. This is your opportunity to meet them and introduce your products to them.
Additional markets with great potential in the region are: India, Iran, Egypt, Jordan, Pakistan, and the African continent (Kenya, Ethiopia, and Burkina Faso among others). At Leatherworld Middle East, you will find direct channels to regional and international contacts – to decision makers, buyers and potential business partners for your company.
Production of leather
• Exotic leathers
• Tanneries
• Semi finished / finished leather
• Chemicals
• Machines and equipmentsLeatherworld Middle East, Dubai
• Training and research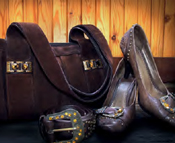 Finished leather goods
• Footwear
• Handcrafted leather goods
• Fashion accessories
• Bags
• Wallets
• Leather stationery items
• Leather furniture
High raw hide prices continue to challenge manufacturers, affecting their profitability in the market. One major trend is the rise in vertical integration of tanneries by luxury brand manufacturers to ensure steady supply of high quality leather.
ABOUT THE ORGANISERS
Messe Frankfurt is one of the world's leading trade fair organisers, generating around €545 million in sales and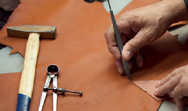 employing some 2,000 people worldwide. The Messe Frankfurt Group has a global network of 28 subsidiaries and around 50 international Sales Partners, allowing it to serve its customers on Leatherworld Middle East, Dubailocation in more than 150 countries. Messe Frankfurt events take place at more than 30 locations around the globe. In 2013, Messe Frankfurt organised a total of 113 trade fairs, of which more than half took place outside Germany.
The portfolio of events for Epoc Messe Frankfurt in Dubai includes Automechanika Dubai, Beautyworld Middle East, Hardware+Tools Middle East, Intersec, Light Middle East, Materials Handling Middle East, Leatherworld Middle East, Paperworld Middle East and Playworld Middle East. The subsidiary also organises a series of conferences and seminars including the Global Network of Emergency Medicine and the Pediatric Orthopaedic Surgery Conference, the Worker Health Protection Conference, and the GCC Car Modifications Conference.