Introduction of new law attracts international investors to Nigeria. Local residents complain…
In a bid to encourage vehicle assembly in Nigeria, the Federal Government has initiated new laws to discourage vehicle importation into Nigeria.
According to a recent circular "fully built units (FBU) cars falling under H.S. Code 87.03 shall attract a duty of 35 per cent and 35 per cent levy."
The document also stipulates that "local assembly plants shall import completely knocked down (vehicles) at zero per cent duty; and semi-knocked down (vehicles) at five per cent duty.
However, many industry stakeholders doubt the workability of the policy, with some arguing that there are no such modalities as the necessary infrastructure, effective power supply, and access to affordable credit facility for effective implementation of the new law.
And then there are those who also warn of massive job losses, particularly among importers of fairly used ('Tokunbo') vehicles.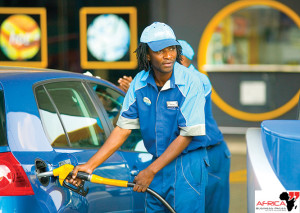 In real terms, a fairly used bus that was formerly being cleared at the cost of N150,000 shot up to N600,000, a N450,000 difference or 300 per cent increase, while smaller car that was previously being cleared at the cost of N250,000 went as high as N800,000.
Analysts fear that the new policy could create a monopolistic market in the auto industry, in addition to offering to Nigerians whatever is produced by the local manufacturers, which he said could even be inferior thereby exploiting the people.
"How will the (auto makers) better their products if there is no competition?" queried members of the Nigeria Labour Congress (NLC), alluding to the United States, which still allows foreign competition in spite of having a thriving auto industry. "When they found out they couldn't compete with their bogus designs, they brought in foreign engineers to assist them with designing their vehicles.
"That is why today American cars are similar in design to the ones from Japan and Europe. Before then American auto companies were laying off their staff because they could not compete.
"Americans were dumping their vehicles in preference for Japanese cars with more sophisticated designs and more gas economy. America did not shut their ports for imported vehicles because of that," he said.
Another source argued that the "Nigerian government cannot deny its citizens freedom of choice. Japan has British cars coming into its country and Nigeria is not the first country to start manufacturing cars.
"It is not only in the auto industry that foreign products are allowed to come in. In the beverage industry, the operators are not calling for foreign products to be killed, rather they are seeking a level playing field. I think that is fair enough," he said.
For Nosakhare Osawaru, a Nigerian resident in Germany, the way government is going about the implementation makes the policy seem draconian.
It is unsuitable for the economy and could lead to inflation, as prices of fairly used cars skyrocket, he said.
According to Osawaru, many Nigerians in Diaspora import used (Tokunbo) cars because of job constraints in Europe, which is always in and out of recession. Only Germany is the viable economy in the Eurozone, he noted, explaining why citizens of neighbouring countries troop there for employment. "Increasing import tariff is not a solution; it will negatively affect the economy. Middle class Nigerians cannot afford new cars yet and availability of used cars enhances the livelihood of an average Nigerian," he added.
"Why not use made-in-Nigeria cars as government before depriving the average citizen the opportunity to drive a good tokunbo car as they cannot afford new ones."
With the current economic realities, it would be impossible for an average Nigerian earning N30,000 monthly income to save enough to buy a new car, he said, but that relatives overseas can send fairly used cars that would be affordable for the average income earner.
According to the policy, imported tyres would also cost more from this year, when a 20 per cent duty and five per cent value added tax have been placed on tyres of cars, buses and lorries.
"Local tyre manufacturing plants are to import tyres at five per cent duty in numbers equal to twice their production for two years from the date of commencement of production," it stated.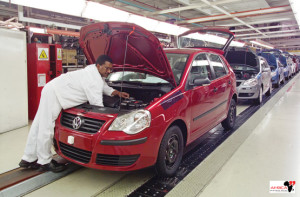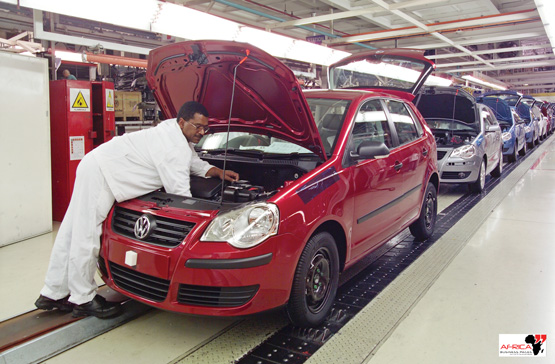 Yusuf wants government provide more infrastructure that would boost manufacturing activities in the country, because, infrastructure, according to him, "is critical to the development of any sector, and I therefore suggest that government should scale up investment in infrastructure to enhance productivity and competitiveness in the domestic economy.
"We are of the view that investment in infrastructure to enhance productivity would scale up Nigeria investment potential that would encourage Nigerians to move up the value chain by encouraging all major importers of consumer products (not necessarily luxurious products like cars) to come and manufacture in Nigeria.
"There are so many small items that we should not be importing to Nigeria. Let us focus more on these, rather than adopting a South African auto policy that is only bound to increase income at Cotonou port," he said.
Meanwhile, since the announcement of the policy last year, many auto manufacturers, both local and international, have lauded the initiative, saying it would be the best policy to have happened to the auto industry in the country. In support of this government initiative, many international auto brands have started to assemble their products in Nigeria, while many others have expressed their willingness to open shop in Nigeria.
For instance, Japanese auto giant – Nissan Motor Corporation – in April 2014 successfully rolled out production line of Nigerian-built Nissan Patrol at the Lagos assembly plant, with plans to produce the Almera and NP300 to be followed by mass production.
Chief Executive, Nissan Motor Corporation, Carlos Ghosn, said Nissan can produce up to three million vehicles annually, using the facility at the VON Automobile Assembly Plant on the Lagos-Badagry Expressway. This is expected to create thousands of direct and indirect jobs.
"We are interested in producing popular cars, totally adapted to the needs of Nigerians," he said, adding that the company also plans to bring its global suppliers to make vehicle components in the country.
Nissan South Africa Managing Director, Mike Whitfield, said: "We are grateful to the Nigerian government for implementing automotive legislation that is conducive to investment and that was instrumental in our decision to open an assembly plant in partnership with the Stallion Group, already our exclusive distributor in Nigeria."
Managing Director, VON Automobile Nigeria Limited, Tokunbo Aromolaran, where Ashok Leyland buses and trucks as well as light duty Hyundai trucks are also currently being assembled, said "one of our biggest hopes is to stimulate some area around this location and make them components manufacturing village where components can be manufactured".
Also, PAN Nigeria Limited had in response to the new automotive policy renewed its alliance with Automobile Peugeot, France, and has promised to begin production and assembling of cars in June.
A delegation from Automobile Peugeot, France, led by the Vice President, PSA Group, Yves Moulin, who were in Nigeria recently ahead of the commencement of production, had indicated their desire to assist the Federal Government in achieving the motives of the new auto policy.
Managing Director, PAN Nigeria Limited, Ibrahim Boyi, said full implementation of the new auto policy would revolutionise the growth and development of the nation's industrial sector, adding that PAN had the capacity to assemble over 90,000 cars in Nigeria annually.
"In the past, this plant used to produce over 90,000 cars in one year, which was more than the national requirement for new vehicles in Nigeria.
"I strongly believe that if the new auto policy is fully implemented, it will bring back the glory of the good old years of automotive assembly in Nigeria.
"With the new auto policy, I believe that our world class assembly plant, with all the facilities, skilled manpower and expertise, is still in a position to replicate the kind of feat PAN was used to in Nigeria," Boyi said.
Also, Dana Motors Limited, the sole distributors of KIA Motors in Nigeria, recently signed an agreement with KIA Motors Corporation (KMC) South Korea to set up an assembly plant in Nigeria.
MD/CEO of Dana Motors, Jacky Hathiramani, said: "Dana Motors aims to surpass customer expectations and with the growing population of KIA cars across Nigeria there is a need to provide better support for maintenance by upgrading facility and investing in people thereby creating jobs, increasing skills and ultimately producing cost effective vehicles and also to promote the development of the automobile sector and drive the components parts requirement of international standard at competitive prices".
Coscharis Motors said with the introduction of the new automotive policy in the country, it has revisited the idea of establishing an auto plant which it conceived about three year ago but could not actualised based on reasons beyond its control.
Coscharis said it has now concluded an agreement with JiangSu Joylong Automobile Company Limited, China, as the OEM organisation that will provide the necessary technical back-up for the project, while it has also concluded an agreement with DongFeng Design Institute Company Limited, a company well-known in China for its world class auto factory design and management, saying the company will design and manage the project, including general oversight, explaining that extensive work was already on-going on the project.
Coscharis said the plant should be able to turn out all models of buses, Coaster: 18units/day, about 3000units/year and passenger cars, pickup, MPV: 37units/day, about 10000units/year when completed.
Chairman of Innoson Vehicles Manufacturing Company, Innocent Ifediaso Chukwuma, was optimistic that if the new auto policy is seriously implemented, it will energise the local auto industry to develop the capacity towards transforming the country into an economic giant in the next few years with a lot of impact on the linkage industries.
"I can assure you that when this policy takes root, and the industrial clusters begin to develop in Enugu and Anambra, many more allied industries that will feed factories like Innoson will emerge, and that means more jobs, more capital injection, more hands-on training and development for the industry and more research that will lead to truly Nigerian cars, like the ones we are building at the moment.
"I bet you, Nigeria will be in position to rule the African auto market if this policy is followed to the letter," Chukwuma said.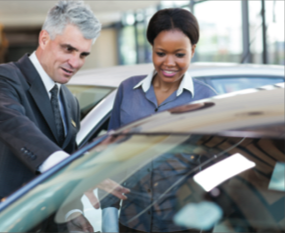 Managing Director of Proforce Limited, Ade Ogundeyin, who produces armoured vehicles in Ode-Remo, Ogun State, said importers of finished vehicles and all those campaigning against the efforts of the Federal Government to boost manufacturing activities in the auto industry through the newly introduced automotive industry development policy are doing so for personal interest, advising them to repent and be patriotic.
He said the automotive policy, which features high tariff on imports, has been used to develop the industry in many countries of the world, like Malaysia, India, South Africa and Indonesia.
"So, why all the propaganda against government's genuine intentions? It is clear that manufacturing, not importation, will boost the auto sector and the economy."
According to him, if implemented as designed by government, the policy will lead to the production of affordable vehicles, save the country billions in foreign exchange and revive the downstream industry, especially component manufacturers, most of which went dormant following the collapse of the assembly plants in the late 1980s.
Dousing the fears that many Nigerians might not be able to afford the prices of newly built cars, the National Automotive Council (NAC) said it will through a vehicle purchase scheme work with OEMs to establish domestic dealership networks; set up captive finance operations, and also encourage them to integrate into the existing banking system in Nigeria, noting that some banks, including a specific bank that currently finances one third of vehicle purchases in South Africa, are already in a position to support this scheme and have expressed interest.
NAC said vehicle manufacturers have also designed strategies for producing affordable vehicle models, noting that for instance, Nissan has re-introduced the Datsun brand as a low cost vehicle for developing countries, in which Nigeria has the opportunity to be their manufacturing base in Africa.
"The Nigerian auto strategy is to encourage OEMs to focus primarily on assembly of lower-end, less expensive models in Nigeria, which can be purchased within the same price range of existing used vehicles imported into the country that are typically priced around NGN 1.2 million to NGN 1.5 million," NAC said.
On safety and products standards, the council said local content manufacturers would be encouraged and assisted to produce good quality items and obtain ISO quality certification, noting that it has been working with the Standards Organization of Nigeria (SON) and other stakeholders, and have developed 106 vehicle safety standards in the last two years, adding that it is also building automotive component test centres where products can be tested to ensure conformity with standards.
Minister of Industry, Trade and Investment, Olusegun Aganga, said more local and international investors have been taking advantage of the huge opportunities provided by the new automotive plan to invest in Nigeria.
"I have been greatly encouraged by the announcements that have been made by reputable and global OEMS that they are coming to establish their automotive assembly plants in Nigeria.
"So far, we have been pleasantly surprised by the positive response from local and international investors who are already taking advantage or have signified their interest in leveraging the huge opportunities provided by the new automotive policy.
"As a matter of fact, it took many years for some automobile manufacturing countries to attract the level of attention and interest which Nigeria is getting today.
"These show that we have made remarkable progress just within the few months since the policy was approved and announced," he said, while reaffirming the commitment of the Federal Government to the full implementation of the auto policy.
"We are ready to work with them to ensure that the policy is well implemented for the overall benefit of the Nigerian people and our economy," Aganga said.