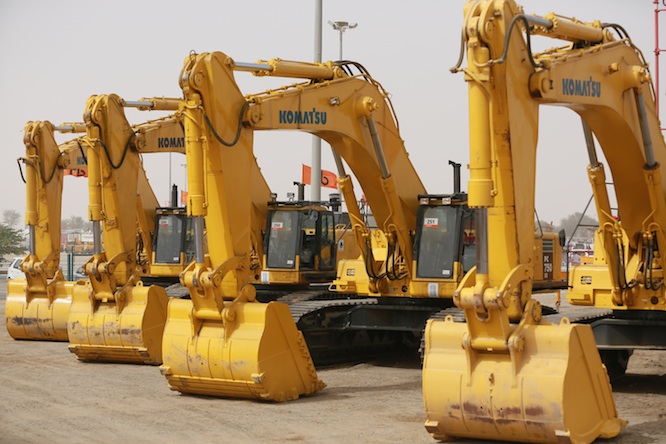 Established in 1958 in Canada, Ritchie Bros. Auctioneers operates through over 110 locations throughout North and South America, Europe, Asia, Australia, Africa and the Middle East. The company sells, through unreserved auctions, a broad range of used industrial equipment including equipment utilised in the construction, transportation, mining, forestry, petroleum, marine and agricultural industries. Ritchie Bros. is a public company; its common shares trade on both the New York and Toronto stock exchanges under the ticker symbol RBA.
BUSINESS MODEL
The business of Ritchie Bros. is quite simple: the company provides a global marketplace for sellers and buyers of industrial equipment. All the company's auctions are unreserved. Unreserved simply means that all units are sold to the highest bidder without reserve prices, minimum bids, or buy-backs. It's an environment that both buyers and sellers benefit from. An open and transparent bidding environment attracts more and more buyers to the auction. And this in turn, attracts more and more sellers.
Ritchie Bros. works with many equipment sellers worldwide. In 2014, the company conducted 349 unreserved industrial and agricultural auctions in which US$4.2billiom+ of equipment, trucks and other assets were sold.
ONLINE RESOURCES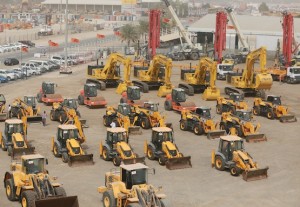 The company's website at serves as an extension of the business – customers can search the current auction inventory and auction results from the past 24 months, place online consignments and bids, view internet broadcasts of selected auctions and find contact information for their local offices and representatives.
Most Ritchie Bros. auctions are broadcast online. So, if buyers can't make it to the auction, they can still participate live and in real time over the internet with the rbauction Bid-Live service. Viewers and bidders can see an image of the equipment as it sells, hear the auctioneer call out bids and place bids over the internet, live and in real-time.
MIDDLE EAST OPERATIONS
Ritchie Bros. commenced operations in Dubai, United Arab Emirates in October 1997 when the company conducted its first auction in the Middle East. Since then, several company auctions have been held in Dubai. Today the company holds four multi-day auctions in Dubai each year.
CONTINUOUS GROWTH
Ritchie Bros. did not become the world's leading auctioneer overnight. Only through many years of auction experience has the company come to define a first-class industrial auction. Continuous growth around the world allows the company to broaden its scope and services.
A steadfast commitment to quality service and the unreserved auction process has enabled Ritchie Bros. earn an exceptional reputation. Buyers can also conveniently access third-party services at the auction such as transportation, financing, catering and customs brokers.
For further information contact:
Ritchie Bros. Auctioneers (ME) Ltd.
P.O. Box 16897, Jebel Ali Free Zone
Dubai, UAE