South African oil and gas company SacOil will join the consortium of Taleveras Group, Gunvor Group and the Strategic Fuel Fund in developing the Bioko Oil Terminal tank farm in Equatorial Guinea.
On October 30, 2015 the Ministry of Mines, Industry and Energy signed an MoU with Taleveras Group, Gunvor Group and the Strategic Fuel Fund that established the terms of funding and initial development of the tank farm. SacOil will participate in the project under the same agreement.

The Bioko Oil Terminal will be a massive oil and petroleum products storage facility, and is spearheaded by the Ministry of Mines, Industry and Energy of Equatorial Guinea. Through the project, the Government aims to establish Equatorial Guinea as the premier storage location in West and Central Africa, and a major transit point for global oil and gas deliveries.

SacOil, a South African independent oil and gas company listed on the JSE and AIM, is active in upstream, midstream and downstream projects across Africa, including Egypt, the DRC, Malawi, Mozambique and Botswana.
"The entry of a fourth partner company into the Bioko Oil Terminal project signals the international interest in this facility, which will serve the huge demand for petroleum storage in the Gulf of Guinea region," said Minister of Mines, Industry and Energy H.E. Gabriel Mbaga Obiang Lima, at the MoU signing. "Projects such as the Bioko Oil Terminal further reinforce Equatorial Guinea's status as a major African oil and gas actor and a highly attractive investment destination."
"SacOil welcomes this opportunity to work with a strategic partner such as the Ministry of Mines, Industries and Energy to add needed oil and petroleum products storage capacity in West and Central Africa. The project fits well with the Company's overall strategy of diversifying the business into midstream and downstream activities," said Dr Thabo Kgogo, Chief Executive Officer of SacOil Holdings.
SacOil's African footprint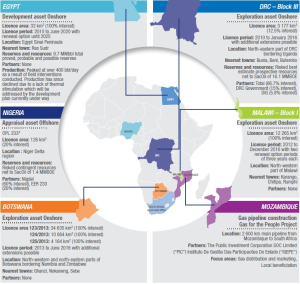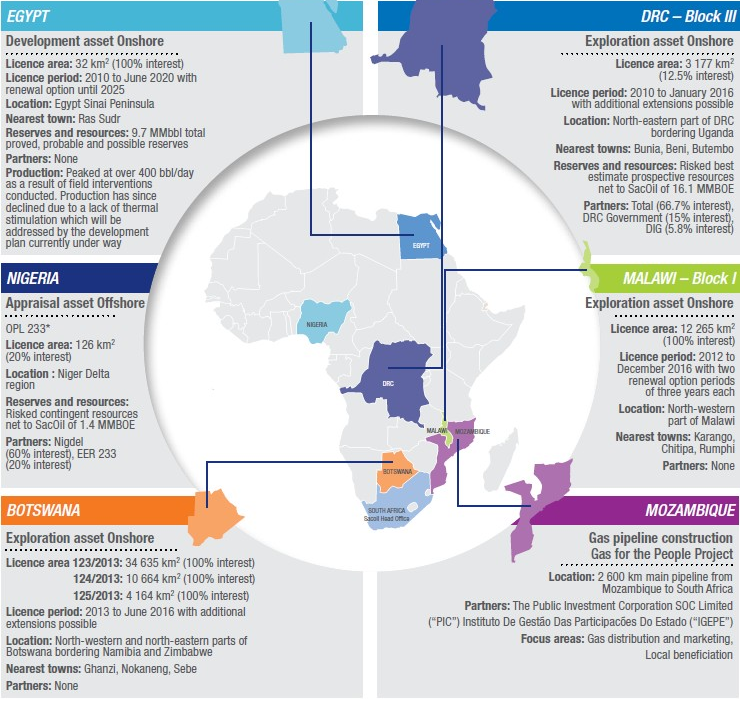 The Group holds a portfolio of assets in the oil and gas industry which includes interests in Egypt, Malawi, the DRC and Botswana, and is committed to building a balanced portfolio of upstream assets in Africa. Prior to its exit from OPL 281 and OPL 233 the Group also held interests in Nigeria. The Group is also partnering with the Public Investment Corporation SOC Limited ("PIC") and the Instituto de Gestão das Participações do Estado ("IGEPE") on a project that entails the construction of a gas pipeline from Mozambique to South Africa and the distribution and marketing of gas in southern Africa.
SacOil, given its strategic focus, is ideally positioned to unlock identified opportunities and to deliver value to its stakeholders given management's intimate knowledge and experience of doing business in Africa. SacOil's experienced Board and the executive management team have proven expertise in African oil and gas exploration, development and production, project management and finance.